Dear Family and Friends,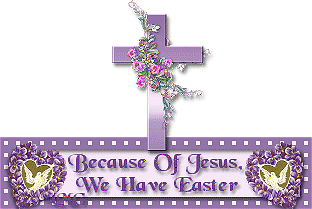 Easter Means Eternal Life

A perfect God demands a perfect justice;
He cannot let us get away with sin.
We used God's gift of our free will to trespass,
So heaven's gates were closed; we couldn't get in.

Our sin required our blood, a sacrifice,
To atone for all the wrongs that we had done.
"But I love them!" cried our Father, filled with sorrow;
"I'll send my only Son to be the one."

Good Friday marks the slaying of our Jesus,
The unblemished lamb, the perfect sacrifice.
He took our guilt and blame upon Himself,
So we could be with Him in paradise.

On Easter morning, he came back from death;
He vanished from the tomb, the empty grave.
His resurrection means eternal life
For us, the ones he came to earth to save.

This summarizes all the Easter story
And because of it, we'll be with Him in glory.

By Joanna Fuchs



Happy Easter from Fida Abbott and family
If you're interested to subscribe to this blog, please click the green sign below and follow its instruction.
Subscribe!

What am I doing right now?
Follow me at
Twitter

Happy Easter everyone!

about 1 minute ago from web